← The Drinking Club for Literary Women
Five 'Middlebrow' Writers, One Excellent Blog →
Whom Would Jesus Kill? A Post for the New Year
January 4, 2013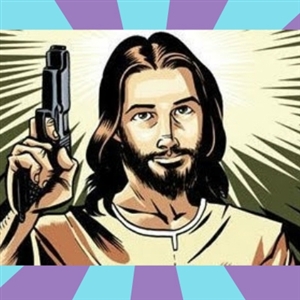 Maybe it was my New Year's Resolution to exercise more compassion, to get my ego, as the priestess at Burning Man 2010 put it, out of my love flow. I've long thought that I lacked a facility for true empathy — due, perhaps, to my years on the police beat in suburban Philadelphia. After two years of stoically interviewing victims and their families and writing about gruesome crimes, I switched to writing features, then cried cathartic tears for weeks afterward whenever the TV news came on.
Now, events in my personal life have made me resolve to reach more deeply into my own heart this year, dredge up all the empathy and compassion I can find, and increase my love for others if I can. Perhaps that's why I dreamt last night of a mass killing in Spokane Wash., where I live.
First I came across the dogs, then their police officers, and then the bodies sprawled on the sidewalk along 2nd Ave., shot to death and still bleeding.  I averted my eyes and crossed the street, but found only more carnage on the opposite side. The little girl with the blond hair in the pretty orange coat, face-down in a pool of blood, will haunt me forever.
I went into a shopping center, still trying to get away, and found an even more horrific scene. Bodies covered the floor, hundreds and hundreds of them. Beside them, survivors knelt and wept in utter silence. I began to cry out, and others joined me, filling the rooms with our mournful wails. With shaking hands I pulled my cell phone from my pocket and called my daughter to make sure she was safe. Her phone rang and rang and rang before I awoke, shuddering and feeling utterly alone.
The pre-Christmas killings at Sandy Hook Elementary School wounded me, too, far more deeply and traumatically than I had realized.
Of course I was upset when I heard about those 26 adults and children killed in Newtown, Connecticut last December. I cried, yes. I went to Facebook and asked how many more children we would sacrifice on the altar of the almighty gun. I got about 100 comments, many from Christians claiming they need their guns to defend themselves against burglers, anarchists, and the federal government. Is this "turning the other cheek"?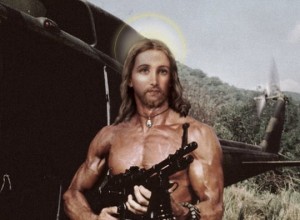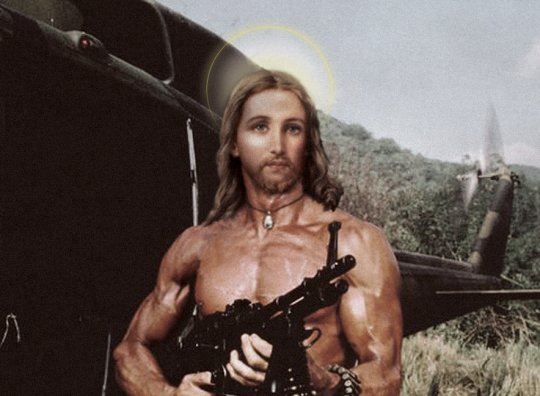 Other Christians, either forgetting or ignoring Christ's admonition to "judge not, lest you be judged," tried to blame the lack of prayer in schools for the killings of those innocents, as if God were not love, after all. As if God might have stopped Adam Lanza from shooting those children, but decided not to.
Today I wrote on Facebook about my terrible dream, and about the profound effects of this tragedy, so far from my own home and experience, on my psyche. Surely countless others share this sense of loss, the disorientation and terror that I felt in my dream, and feel now. Or perhaps we are growing numb to it all. Perhaps our capacity for empathy and compassion — for love — diminishes with each new round of carnage. After all, the United States has been steeped in violence,  killing, and hatred — in blood — since Sept. 11, 2001.
A lot of so-called Christians are quick to leap to the defense of guns, which have killed 18 people in the U.S. every day since the shootings at Sandy Hook, and of religion, as if the two belonged together. Godlessness is to blame, these folks say, then describe how they would use their own gun(s) to kill anyone who broke into their home. Really? Is this what Jesus would do?
Whom would Jesus kill? A burglar or armed robber, after telling us to give not only our coat to the man who would take it from us, but our shirt, as well? A police officer, after healing the ear of the Roman soldier his disciple cut trying to defend him? The President of the United States, after advising us to "render unto Caesar that which is Caesar's"?
We don't have to ask what kind of gun Jesus would carry, because he wouldn't have used a gun. Anyone who believes he was the son of God knows that he had the power to call in armies of angels to defend him against the Romans, and to prevent his crucifixion. Instead, he turned the other cheek.
Why didn't Christ fight back? Because he came to show humanity that God is love. Understanding this is what it means to be "saved." Loving others — feeding the poor, healing the sick, helping those who can't help themselves, treating others the way we would want to be treated — is the only path to heaven. This is what he meant when he said, "I am the way, the truth, and the life."
Clearly, guns and God don't go together — not for a Christian, at least.
Jesus went to his death in an act of passive resistance after a lifetime of it, demonstrating how God wants us all to live. He was one person who didn't let his ego get in the way of his love flow. As for me, I'm still working on it. Every day, in 2013.
Sherry Jones is the internationally best-selling author of "Four Sisters, All Queens", "The Jewel of Medina," and other historical fiction books. Visit her website here.
---
This entry was posted in
Uncategorized
and tagged
Christianity
,
God
,
gun control
,
New Year's
,
Sandy Hook
. Bookmark the
permalink
.
← The Drinking Club for Literary Women
Five 'Middlebrow' Writers, One Excellent Blog →
7 Responses to Whom Would Jesus Kill? A Post for the New Year