← Death Threats, Fatwas, and Feminism: Looking Back at "The Jewel of Medina"
The Writer's Life: Hob-Nobbing with Authors at RWA 2013 →
Brad Paisley: Want Empathy? Try a Book
April 16, 2013
Country-music star Brad Paisley has created quite a stir — and a satire –with his new single, "Accidental Racist," in which he confesses that, being an entitled white male, he just. Doesn't. Get. It.
It seems that a Starbucks worker gave him, or the protagonist of his song, a hard time about wearing a Confederate T-shirt, launching Paisley into a lyrical litany of self-defense. He wears the shirt because he's proud to be Southern, and besides, he's a Skynyrd fan, he sings. "It ain't like I can walk a mile in someone else's skin."
Well, OK, Brad. That's fair enough. But how about driving a mile — to your local library? You'll find all the empathy you need in the Fiction section.
When I wrote my controversial historical novel "The Jewel of Medina" about A'isha, the youngest wife of the Prophet Muhammad, reporters often asked why I'd written a novel instead of a non-fiction book about her. My response: non-fiction deals with facts. Fiction deals with truths. By taking us deep into the thoughts, feelings, and motivations of people not like us, novels give us empathy for others. We become them for those few, tantalizing hours between the covers when we live their lives.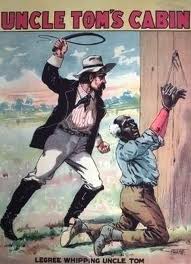 I dare you, Brad, to read "Uncle Tom's Cabin" and come away without any understanding of how it feels to be treated less than human because of the color of one's skin. For a black woman's perspective, try Toni Morrison's "Beloved." For a black man's point of view, how about Ralph Ellison's  "Invisible Man?"
Once you've gotten a toehold on the African-American experience in this country, perhaps you'd like to move on to other cultures and lifestyles.
"The Joy Luck Club" by Amy Tan explores Chinese-American identity AND women's issues, giving you two for the price of one. Ha Jin, who grew up in Communist China, has written a number of books set there, including "Waiting," about a doctor during the Cultural Revolution torn between two women, and ways of life – the traditional vs. the new. Who among us hasn't grappled with tradition?
For the Muslim experience, Khaled Hosseini has written two excellent novels in "The Kite Runner" and "A Thousand Splendid Suns," which will force a burqa on you and break your heart. My novels "The Jewel of Medina" and "The Sword of Medina" will turn you into a young girl married to her elderly father's best friend, the Prophet Muhammad; then a young woman falling in love with her husband; and then a warrior, fighting to preserve her dead husband's legacy. Who among us hasn't struggled to find the strength and courage to be ourselves?
Anywhere you want to go, the fiction aisles can take you there. Isaac
Bashevis Singer will show you the world through wry Jewish eyes. "Cheri" by Colette may make you feel like a beautiful woman past her prime trying to hold onto the love of an exasperatingly spoiled, much younger, man. Want to know what women really want? Skim for the "good parts" in a steamy romance and find out.
Having lived, for the hours it takes to read a novel, in someone else's skin, you might find yourself thinking twice about flying any flag, on a T-shirt or otherwise, that evokes nostalgia for a white-supremacist society that dehumanized an entire population and fought hard for its "right" to do so. (You also might avoid wearing swastikas, for the same reason.) And no one will have to tell you to throw that Confederate-flag-waving T-shirt in the trash or, better yet, to burn it. You'll just know.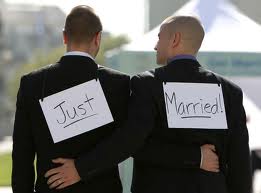 The mind boggles, Brad Paisley, to think what might happen next as you continue to read novel after novel, story after story. Maybe you'll come out in support of equal pay for women, or write a song empathizing with gays who can't marry the people they love. One thing's pretty certain: You won't be shrugging off the oppression of others with songs that say, "Sorry – I just can't relate."
Like what you read? Subscribe to Sherry Jones's blog!
Sherry Jones is the author of three historical fiction novels and one novella, including FOUR SISTERS, ALL QUEENS, about four sisters in 13th-century Provence who all became queens. She is now at work on her fourth novel, about the 12th-century Parisian lovers Abelard and Heloise, debuting in 2014 from Simon and Schuster/Gallery Books.
---
This entry was posted in
Uncategorized
. Bookmark the
permalink
.
← Death Threats, Fatwas, and Feminism: Looking Back at "The Jewel of Medina"
The Writer's Life: Hob-Nobbing with Authors at RWA 2013 →