← Review Roundup: The Best Quotes from The Sharp Hook of Love | France Book Tours
A Bookish Affair: Review: The Sharp Hook of Love by Sherry Jones →
NaNoWriMo Authors, Quit Your Jobs!
November 20, 2014
As the author of five published historical fiction books including my latest,  THE SHARP HOOK OF LOVE, I seem to evoke a certain starry-eyed envy among would-be authors who dream of riches and days spent working at home in their smoking jackets.
While I do work at home, often not getting dressed until I must go out — it's 1 p.m. now, and I'm still in my ugly, fluffy pink robe — I am far from wealthy. In fact, last year I wondered if I'd be living in the streets. Why? Because, buoyed by the success of my first novel, I'd quit my freelance journalism gig.
Big mistake.
Quitting made perfect sense at the time. Reporters were contacting me around the clock about THE JEWEL OF MEDINA, my controversial debut novel about the youngest and most beloved wife of the Muslim Prophet Muhammad. My first publisher had backed out of our two-book deal for fear of terrorist attack, and my British publisher reneged after his London home office was set on fire in the middle of the night. Add in six foreign book tours, and I simply didn't have time to be the correspondent my employer needed.
That was my rationale. But the truth is, I didn't want to do that work anymore. Having finally achieved my lifelong dream of being a published novelist, I wanted to write more novels. Period.
A job? I didn't need no stinking job! I was a published author, an internationally best-selling author, at that. I'd made the big time, and things were only going to get better.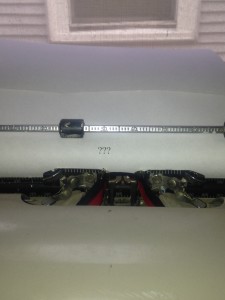 Or, don't quit.
At the time, my reasoning seemed sound — to everyone except my agent. When I announced that I'd resigned from my freelance journalism contract, she paused. "It seems a bit premature," she said.
But not everything went as I had planned. In fact, I quickly discovered that, regarding my career as an author, very little lay within my control. Each book I write is better than the last, but none has sold nearly as many copies as "Jewel."
By 2011, royalties had slowed to a trickle. Slow sales of  THE SWORD OF MEDINA — the sequel to "Jewel" — which had almost no U.S. publicity, meant my advance against royalties for FOUR SISTERS, ALL QUEENS, published May 2012 with Simon and Schuster, was a fraction of the $100,000 Random House had paid for my first two books.
Making things worse, Beaufort Books decided not to bring out paperback editions of "Jewel" or "Sword." No paperback! That "thudding" sound you hear is my books dropping off bookstore shelves. That echo? The last rattling coin in my empty bank account.
My financial goose cooked, I tapped into my retirement fund to survive. I sold a rental house I owned in Missoula, Montana. I called my old freelance journalism client, but they'd replaced me and didn't need my stinking help.
I sank more and more deeply into debt. I worried about losing my house. I asked friends if I could count on crashing with them, should I lose everything.
How I bounced back
But anxiety has always been, for me, a great motivator. As I flailed and floundered, searching for some way to make a living, I discovered that freelance writing had changed. No longer was it limited to magazines and newspapers. More and more people were writing articles for the web, and getting paid for it — in some cases, quite well.
I plunged into work, making contacts on social media, joining online freelance writing communities, enrolling in a course on finding good-paying jobs, and, at first, offering my writing and editing services for $25 an hour. Very soon, assignments, and money, began trickling in.
Today, I have plenty of good-paying freelance jobs, enough to support my fiction writing habit even should I earn no royalties at all. The challenge for me now is allotting time to write and research my next novel while publicizing my new one, THE SHARP HOOK OF LOVE, while also doing the freelance writing and editing work that pays my bills.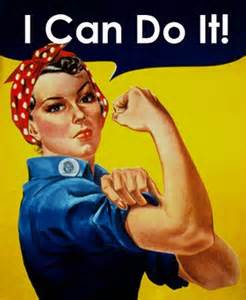 It would be so easy to become greedy, and spend all my time in pursuit of the almighty dollar. When you've been as close to the edge as I have, it's very tempting to do so. I know I'd do very well — I would make six figures again, not just once, but every year.
But I also know from experience that money doesn't buy happiness — it only buys security, which isn't the same thing.
When I worked all day as a newspaper reporter, I liked my work but I felt deeply unhappy. "Snappish," my partner called me. When we broke up, he wrote a bitter letter saying he'd gotten tired of hearing me complain: "It's hell being Sherry Jones," he jeered.
Finding my joy again
I couldn't blame him, but the fact is: It was hell being me, writing full-time for someone else with no time or energy left for the fiction writing that brings me joy.
The great psychologist Carl Jung wrote that we should dwell not in life's extremes, but in the creative tension between them. I like that. Writing all day for money and neglecting my fiction is one extreme; writing all day for the love of the work that doesn't pay is the opposite.
I'll take the middle ground, thank you, spending half-time on my freelance writing and half-time on fiction, and keeping time for my family, my friends, and me, as well.
Because while freelance writing feeds my body and, in some cases, my mind, fiction writing feeds my soul. And, I like to think, my novels feed the souls, and dreams, of others, too. I'm making a difference in the world — reader after reader has written to tell me so.
Isn't that what life is really all about?
(Thank you to Bob Clary at Webucator for asking me to write this post for NaNoWriMo, National Novel Writing Month.)
---
This entry was posted in
Writing life
and tagged
jobs
,
NaNoWriMo
,
writing
. Bookmark the
permalink
.
← Review Roundup: The Best Quotes from The Sharp Hook of Love | France Book Tours
A Bookish Affair: Review: The Sharp Hook of Love by Sherry Jones →
6 Responses to NaNoWriMo Authors, Quit Your Jobs!