← Older posts
April 16, 2013
Country-music star Brad Paisley has created quite a stir — and a satire –with his new single, "Accidental Racist," in which he confesses that, being an entitled white male, he just. Doesn't. Get. It.
It seems that a Starbucks worker gave him, or the protagonist of his song, a hard time about wearing a Confederate T-shirt, launching Paisley into a lyrical litany of self-defense. He wears the shirt because he's proud to be Southern, and besides, he's a Skynyrd fan, he sings. "It ain't like I can walk a mile in someone else's skin."
Well, OK, Brad. That's fair enough. But how about driving a mile — to your local library? You'll find all the empathy you need in the Fiction section.
When I wrote my controversial historical novel "The Jewel of Medina" about A'isha, the youngest wife of the Prophet Muhammad, reporters often asked why I'd written a novel instead of a non-fiction book about her. My response: non-fiction deals with facts. Fiction deals with truths. By taking us deep into the thoughts, feelings, and motivations of people not like us, novels give us empathy for others. We become them for those few, tantalizing hours between the covers when we live their lives.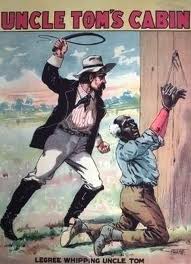 I dare you, Brad, to read "Uncle Tom's Cabin" and come away without any understanding of how it feels to be treated less than human because of the color of one's skin. For a black woman's perspective, try Toni Morrison's "Beloved." For a black man's point of view, how about Ralph Ellison's  "Invisible Man?"
Once you've gotten a toehold on the African-American experience in this country, perhaps you'd like to move on to other cultures and lifestyles.
"The Joy Luck Club" by Amy Tan explores Chinese-American identity AND women's issues, giving you two for the price of one. Ha Jin, who grew up in Communist China, has written a number of books set there, including "Waiting," about a doctor during the Cultural Revolution torn between two women, and ways of life – the traditional vs. the new. Who among us hasn't grappled with tradition?
For the Muslim experience, Khaled Hosseini has written two excellent novels in "The Kite Runner" and "A Thousand Splendid Suns," which will force a burqa on you and break your heart. My novels "The Jewel of Medina" and "The Sword of Medina" will turn you into a young girl married to her elderly father's best friend, the Prophet Muhammad; then a young woman falling in love with her husband; and then a warrior, fighting to preserve her dead husband's legacy. Who among us hasn't struggled to find the strength and courage to be ourselves?
Anywhere you want to go, the fiction aisles can take you there. Isaac
Bashevis Singer will show you the world through wry Jewish eyes. "Cheri" by Colette may make you feel like a beautiful woman past her prime trying to hold onto the love of an exasperatingly spoiled, much younger, man. Want to know what women really want? Skim for the "good parts" in a steamy romance and find out.
Having lived, for the hours it takes to read a novel, in someone else's skin, you might find yourself thinking twice about flying any flag, on a T-shirt or otherwise, that evokes nostalgia for a white-supremacist society that dehumanized an entire population and fought hard for its "right" to do so. (You also might avoid wearing swastikas, for the same reason.) And no one will have to tell you to throw that Confederate-flag-waving T-shirt in the trash or, better yet, to burn it. You'll just know.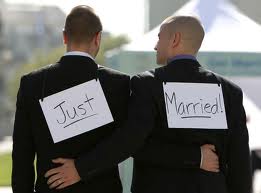 The mind boggles, Brad Paisley, to think what might happen next as you continue to read novel after novel, story after story. Maybe you'll come out in support of equal pay for women, or write a song empathizing with gays who can't marry the people they love. One thing's pretty certain: You won't be shrugging off the oppression of others with songs that say, "Sorry – I just can't relate."
Like what you read? Subscribe to Sherry Jones's blog!
Sherry Jones is the author of three historical fiction novels and one novella, including FOUR SISTERS, ALL QUEENS, about four sisters in 13th-century Provence who all became queens. She is now at work on her fourth novel, about the 12th-century Parisian lovers Abelard and Heloise, debuting in 2014 from Simon and Schuster/Gallery Books.
Posted in
Uncategorized
|
Leave a comment
March 21, 2013
So, religion. Is it about God or is it about women's rights?
source: Sherry Jones
Egypt's Moslem Brotherhood recently spoke out against a UN declaration on women's rights, saying it could "destroy society" by allowing a woman to travel, work and use contraception without her husband's approval.
They want their country to reject and condemn the declaration.
Egypt has joined Iran, Russia and the Vatican (!!) in what some diplomats have dubbed 'an unholy alliance.' (And for all the euphoria about the new Pope, who seems like a nice bloke, remember – he is a staunch conservative on women's issues.)
Is this religion?
In fact, has it anything to do with spirituality at all? Or is this male power play masquerading as religion?
That's my question. I'll leave the answer to you.
But we come to it because of a previous post here that attracted a lot of interest.
It was about Sherry's Jones' book, The Jewel of the Medina.
I asked her more about it.
Q: Sherry, what started you on the book – your interest in Muhammad, or your interest in Aisha, his favorite wife?
SHERRY: I was finishing my college degree and casting about for ideas for a novel for my Honors project. I began to read about women in Islam, and discovered that Muhammad had a bevy of wives.
A religious prophet who was also sexual?
It intrigued me, coming from a Christian tradition whose prophet, Jesus, is so de-sexualized. Why haven't I heard more about these women?
I suspected that they had influences on Muhammad, and on Islam, that we in the West, at least, don't know about.
Q: Did writing and researching the book change any of your personal views on Islam?
SHERRY: I approached my research with a completely open mind, knowing almost nothing about Islam.
I was most surprised to find that Muhammad was a feminist who gave women in his culture rights they had never possessed before: the right to inherit property, to consent to marriage, to testify in court.
He listened to his wives' opinions, and allowed them to sit in on his important political and military strategy meetings, to the chagrin of the more traditional men in the community.
A'isha was one of his top advisors, and continued her role as advisor — as well as warrior and spiritual leader — after his death.
Q: Did you anticipate the furore that your book caused?
SHERRY: I certainly anticipated controversy, yes. After all. "The Jewel of Medina" is about A'isha, the nine-year-old bride of the Prophet Muhammad. But death threats, from people who hadn't even read the book? I suppose I should have seen it coming.
Q: Did you ever think your publisher might back out?
SHERRY: They backed out two months before the pub date – because an academic warned them they might be threatened. Never in the history of publishing has this happened before. When word got out about it, it made news around the world.
Q: Did these threat materialize?
source: Sherry Jones
SHERRY: My UK publisher, Martin Rynja at Gibson Square Books, was targeted.
Three men, one of whom had played a major role in the "Danish cartoon" riots, slipped a Molotov cocktail into the letter slot of his London home-office in the middle of the night — several weeks before "The Jewel of Medina" was scheduled for publication there.
Scotland Yard was already following the arsonists, and arrested them on the spot. They'd already warned Mr. Rynja to spend the night elsewhere, so no one was hurt. But he withdrew from publishing the book, and we've never found another UK publisher.
My US publisher, Beaufort Books, couldn't even find anyone who would distribute the US version to bookstores in the UK.
Q: Were you personally threatened after the book was published?
SHERRY: The threats came before the book was published, Colin! Someone threatened me online, saying they would find me and either behead me or stone me.
I called the FBI: "We're scared for you," the agent said. "We see things online, in Arabic, that you don't see."
A comment on a YouTube video denouncing my (not-yet-published) book said, "Kill the bitch! Let's do to her what we did to Theo Van Gogh."
Reuters ran photos from a riot in Bangladesh, and someone issued a manifesto online — afatwa — calling for my murder. Yep, those were frightening times.
Q: Your Serbian publisher was threatened also.
SHERRY: A Muslim mufti demanded all copies of "The Jewel of Medina" be pulled from bookstore shelves and turned over to him for burning.
He said it contained "brutal scenes of pornography."
The book sold out instantly, and the media covered the story very aggressively. Blic, a Belgrade newspaper, printed all the scenes from the book that were even mildly racy.
An editor told me it took up about eight column inches.
Q: How did all this affect you?
source: Sherry Jones
SHERRY: I was a wreck. I ran away to a Montana town where I have lots of friends, and stayed with one of them in her mountaintop home. I was there when I learned what was going on in Serbia. Packing my bags to go home, my hands were trembling. I wept.
I wanted to crawl into a hole and hide until it all blew over, but I couldn't. Others, including my amazing agent, Natasha Kern, were counting on me.
It was then, when I hit bottom, that I imagined what A'isha would do. She embodied strength, and courage, and peace, and love. She helped me to find those qualities within myself, and I was never afraid again.
I decided that, instead of worrying about how and when I would die, I'd rather focus on how I want to live. 
Q: You've been accused of blasphemy. What do you think of that?
photograph: David Shankbone
Salman Rushdie, author of "The Satanic Verses", who hid for 10 years under a fatwa from the Ayatollah Khomenei – and who came out in support of "The Jewel of Medina" – said thatwithout the freedom to offend, there is no freedom of speech.
I'll take that concept a step farther: Being offended can be good for us, especially if it makes a person think. 
You can read more about Sherry Jones and the Jewel of the Medina here.
Posted in
Uncategorized
|
Leave a comment
March 6, 2013
How wonderful for any author to find her book listed as among anyone's favorites! I've been dancing a jig ever since seeing the new issue of Dujour Magazine, in which actress Bonnie Somerville lists her favorite historical fiction books. Here's the article, released on the same day as the debut of acclaimed author Nancy Bilyeau's new novel, "The Chalice," for which there's a trailer at the end but which I can't copy here. Please go to the article itself to watch it — it's terrific! Congrats to Nancy, and to Sandra Worth for the inclusion of her book, "The Rose of York," here.
4 HISTORICAL PAGE-TURNERS
Actress Bonnie Somerville takes a break from her day job to share her favorite historical fiction novels
In the new CBS series Golden Boy, Bonnie Somerville plays New York City detective Deborah McKenzie. But there's another side to the Brooklyn native: She's a lover of history. Somerville, who inhales historical fiction, admits to a longing to play the med­­ieval queen Eleanor of Aquitaine, whom she calls "one of the most powerful women of all time." This month,DuJour's own Nancy Bilyeau's The Chalice hits shelves (watch a trailer for the book, below). Somerville checks it out and shares other must-reads from her favorite genre.
The Chalice by Nancy Bilyeau
This author became a favorite of mine when I read her first book, The Crown. The Chalice is a perfect sequel for heroine Joanna Stafford. I loved the story, the characters and the rich detail of the novel—making you feel as if you are there with Joanna in 1538, a turbulent time in English history. So much emotion and drama, and surprise twists for even the most hard-to-please mystery fans!
The Rose of York by Sandra Worth

The first in a trilogy, this book is an amazing tale of the York dynasty and its fall. It's a different take on the classic tale of Edward IV's court and his brothers, including Richard III, so maligned by history and by Shakespeare. The battle scenes are particularly great and rich in detail.
The Mists of Avalon by Marion Zimmer Bradley 
The story of King Arthur, Queen Guinevere and Merlin the Magician—it's a classic. What a great combination of history, magic and romance! It's perfect for readers who are intrigued by myth and legend.
Four Sisters, All Queens by Sherry Jones

An amazing book about four sisters who became queens in 13th-century Europe. This is the only family in history to have all sisters crowned! The characters are so compelling—it's a book about female empowerment at a time when there was little to no power that a woman could have.
Posted in
Uncategorized
| Tagged
Bonnie Somerville
,
Dujour Magazine
,
Four Sisters All Queens
,
historical fiction
,
Marian Zimmer Bradley
,
Nancy Bilyeau
,
Sandra Worth
,
Sherry Jones
,
The Chalice
,
The Mists of Avalon
,
The Rose of York
|
Leave a comment
March 2, 2013
Here's a question for you: what kind of books should we burn?
Mein Kampf? The Satanic Verses? Harry Potter? (Yes, it's happened.)
I have just finished reading The Jewel of Medina,  Sherry Jones' best-selling novel about the Prophet Muhammad's child bride Aisha.
I thought Sherry courageous to take on the subject. Writing about the founder of a major world religion takes guts.
But her methodology is sound; she tries to humanize historical people, as every historical novelist tries to do.
I thought she did an excellent job of portraying Aisha, a fiery girl who can't keep her mouth 
shut.
She is torn by fervor and jealousy, married to a man destined to become one of the great religious leaders of history.
Muhammad himself seems at times self serving and lecherous. Which perhaps he was. He is also drawn as compassionate and human.
I didn't see his charisma portrayed – I would like to have seen that. But he's not an unsympathetic figure in the book and there's nothing malicious or defamatory in the way he's been drawn. After I finished the book I wanted to learn much more about him.
But just before publication her New York publisher cancelled the book, fearing that itmight incite reprisals from Islamic fundamentalists.
In effect, they burned their own book.
After it was finally published elsewhere, Ms Jones was called the 'world's most dangerous author.' Really? It's a book, it's an idea. Ideas are allowed.
Or are they?
Voltaire once famously said (actually he was just famously paraphrased) 'I do not agree with a single word you have said, but I will fight to the death for your right to say it.' This is what free speech means; it's not about the right to say what we believe, but letting someone else say what we don't believe.
For example, want to read Hitler's world view?
Want to read the communist manifesto? 
This is why, for all its faults, the west is called the free world and Iran and North Korea aren't.
Burn a book, build a prison.
The Jewel of Medina is not a book about Mohammed. It's Aisha's story. As Sherry says on
her web page: "My goal was to tell about the women behind the man — his domestic life — and to portray the difficulties of life in the harem."
Some called it soft core pornography. I hate to refute this and damage Sherry's book sales, but this is not Fifty Shades of Islam. How can you write honestly about a marriage and not write about sex? If anyone really thinks the book pornographic, they should get out more.
She was also criticized for how she interpreted the real life characters in her novel.
This one is getting a bit old; the way people are viewed is entirely subjective. How Michelle Obama sees her husband and his motives is quite different from how Donald Trump views him. And Obama's a famous person who's stillalive.
There are people who hate me and love me, and who have very conflicting views of my own history. So do you. To say that any history can be precise is a nonsense. No one knows the true story of Mohammed and his wives. Not even them.
That's why history is intriguing. The historical novel is not about getting close to the truth; it's about seeing the past through endless prisms.
No one owns history, no one owns the truth.
Even though people would like to. As any dictator will tell you, whoever owns the past
controls the present. It's why fundamentalists want to seal it off.
Do you have to be a Muslim to write about Muslims? Do you have to come from the seventh century to write about it?
No, you just have to do your research. Sherry Jones clearly has. While some have said the novel is too contrived, others say she relied too heavily on historic Islamic sources. Too much license, not enough; sigh. As an historical novelist, you really can't please all the people all the time.
But the most unfortunate criticism came from Denise Spellberg.
She"s an associate professor of Islamic history at the University of Texas in Austin. It was on her advice that the book was pulled. She said: 'You can't play with sacred history and turn it into soft core pornography."
Is history sacred? Or is someone's interpretation of it sacred?
Henry VIII did not have three wives or seven. He did not have a wooden leg. This is 'sacred' history in that it is factual. But interpreting past events – this is what novelists do. That's why it's called fiction.
As James Joyce pointed out in 'Ulysses', making history 'sacred' – religious or secular – is what is truly dangerous. The Da Vinci Code was a bad book because of the writing, not the ideas.
I thoroughly enjoyed 'The Jewel of Medina.' It made me curious about history, which I think any good historical novel should do. I gained a different perspective on the world, and on Islamic women in particular.
Who would not want to publish a book like that?
We need to examine our history in as many ways as we can, even if it challenges our opinions about the world. Especially when it does that.
So when would you put a fetwa on Salman Rushdie?
When would you set off with a lynching party and go looking for Sherry Jones?
Where is the line in the sand for you?

Posted in
Uncategorized
| Tagged
"The Jewel of Medina
,
censorship
,
Colin Falconer
,
Gibson Square
,
historical fiction
,
Islam
,
Sherry Jones
|
Leave a comment
February 4, 2013
I seem to be the only person in America not exulting over Sunday's Super Bowl halftime performance featuring Beyonce's Crotch.
What? You thought it was the performer herself on the stage? Technically that is true, but, thanks to her costume's design, the choreography, and some inventive camera angles employed during the much-lauded song-and-dance, it was the singer's Crotch that took center stage.
Now, I'm not a TV watcher, so I haven't seen Beyonce on screen since the movie Dreamgirls, which impressed me with her vocal range and, somehow, also led me to think of her as a class act. Not any more. Now I think of her as a complete sell-out, using her body to sell her music, and the Pepsi-Cola Company as her pimp du jour. Who pays? The American public, all of us, not only girls and women but also men and boys who view this objectification with not only approval but outright enthusiasm.
Lest you think me a prude — and I confess, I feel like one right now — I want to say that I think sex is a natural and, at its best, enjoyable, human function that we have somehow confused with morality. I would never judge another for his or her sexual choices, as long as everyone involved were adult and the sex, consensual. But what Beyonce and her coterie of gyrating, scantily-clad cohorts did on that stage was reinforce before 111 million viewers the notion that women exist for one reason, and that is the sexual gratification of men.
Did I say that she did so needlessly? With her voice and her performing abilities, Beyonce could have pulled off an equally stunning show without giving top billing to her Crotch. From the opening camera shot that approached her from below and zoomed slowly on her black-patched, protruding crotch, to the costume whose skirt cut up and over the aforementioned Crotch for obvious reasons, to her gyrations and acrobatics — at one point lying sprawled on the stage with her Crotch pointing at the faces of her audience — Beyonce's Crotch stole the show, and that is too bad.
It's too bad because the performance reinforces, for men and women, that female value resides in sex appeal. While much is made over the fact that an all-female band and all-female dancers accompanied her on the stage, as well as Destiny's Child, the effect on our culture is the continued objectification of women before viewers of every age, including boys and girls.
That sad and distorted message was broadcast during an event which also featured, in the stands, the most sex trafficking of any event in the country, according to the U.S. Attorney General. While Beyonce was waggling her Crotch and seducing us with "fuck me" looks in our living rooms, sex-slaves, many of them underage, were being pimped in the crowd, some raped by 25 to 50 men in one night.
And let's not forget all those at home, where, arguably, the danger of domestic violence against women, if not the violence itself, increased. In recent years some have disputed the decades-old notion that Super Bowl Sunday sees an upswing in attacks against women in the home, but others say these cries of "balderdash" are merely a backlash and ignore the fact that Sunday is the very worst day in general for domestic violence all year round.
As I averted my eyes again and again from the sight of Beyonce, a woman I had admired, offering her Crotch like some kind of sexual Holy Grail to an adoring public, I couldn't help thinking of my own daughter, who, at 19, is a strong and smart and, yes, sexy young woman who thinks feminism is no longer needed in a world where women have so many opportunities and advantages for which my generation had to fight.
Sometimes, she speaks so passionately about the egalitarianism of her own generation that she almost convinces me that we no longer need to fight the fight for equality. In fact, I want to believe her. But, after seeing what everyone else is seeing, and loving, on television, I'm telling her now, with great sorrow, that it just isn't so. We've come a long way, but we have oh, so much farther to go.
Sherry Jones is the internationally best-selling author of Four Sisters, All Queens, White Heart, The Jewel of Medina, and The Sword of Medina. Visit her website here.
Posted in
Uncategorized
| Tagged
Beyonce
,
domestic violence
,
feminism
,
sexual trafficking
,
Super Bowl
,
Super Bowl Sunday
|
10 Comments
January 25, 2013
I am so delighted with the blog Mirabile Dictu's review of FOUR SISTERS, ALL QUEENS that I've copied it to share with you here. I first learned about this blog, which used to be called Frisbee: A Book Journal, from Trish Hoard, my good friend whom I met when she edited THE SWORD OF MEDINA for Beaufort Books. (She was also the editor of the beautifully written novel OUR SAVAGE by the Montana author Matt Pavelich, which I had reviewed for The Missoulian, where I worked as arts and entertainment editor.) Trish has terrific taste in books, obviously, and so when she recommended Kat Curtain's blog I surfed right on over, and was hooked immediately. She has turned me on to some terrific books I would not have otherwise read, by authors I'd never heard of, such as Pamela Hansford Johnson, whose book TOO DEAR FOR MY POSSESSING I've reviewed here before.
At any rate, Kat read my new book and loved it, and was kind enough to write about it on her blog. She's included it with other books of "Middlebrow American Women's Fiction," giving me, and now, you, more books by authors new (to me) to add to my to-read list. Enjoy!
***
"Mirabile Does Middlebrow" is a new bimonthly feature here.
I'd rather be reading middlebrow!
I  am a fan of middlebrow women's fiction, and though I rarely write about it, I certainly read my share of popular novels.  With a cup of tea in the middle of the night and none of the men awake to tease me, I curl up with the novels of Mrs. Oliphant, Mrs. Gaskell, Monica Dickens, or Mary Stewart.
I also try lots of contemporary women's fiction.
Sometimes middlebrow contemporary fiction is a good fit for me, sometimes not.  I can't for the life of me read Jennifer Weiner or Joshlyn Jackson.
I intend to be honest, and hope you will find some good books here, some by famous people, some barely known.
And so here's the round-up of middlebrow novels for January:
1.  Emma Tennant's Confessions of a Sugar Mummy.  This delightful "chick lit" novel is for women of a certain age, or at least for women who know they may someday be that age.  The wittyConfessions are narrated by a sixtyish interior decorator who falls in love with a 40ish man.   She tells us that Freud discovered the Oedipus complex, but failed to invent the Jocasta complex, "to look at the situation from the point of view of…his mother."  In her work as an interior decorator, she meets the gorgeous French tile maker, Alain, and immediately wants to sleep with him.
But she gives us very good advice.
"On no account rush to the loo and apply Touche Eclat or whatever the ruinously expensive foundation is called, the one that claims to remove your wrinkles and fill in the vertical lines down to your mouth, the result of a fifty-year nicotine habit.  You will look strangely different, it's true, but not for the better, as they claim."
She considers trying Botox, settles for a new facial creme, and then resolves to interest Alain by making  a fortune selling her flat in her gentrified neighborhood.  She thinks she can buy a house for herself, Alain, and possibly his wife.  He is very interested.
Yes, she's out of control, but she's very, very funny.  B+
2.  Hilma Wolitzer's An Available Man.  You might think it is no coincidence that I  read a novel about a man in his sixties after reading a novel about a woman in her sixties, but I assure you I'm still clinging to my spry half century.   Hilma Wolitzer is the mother of Meg Wolitzer, one of my favorite writers, and Hilma's  light, romantic novels are usually quite good, so I picked up a copy.
When retired science teacher Edward's children place a personal ad for him in NYR under the name Science Guy, he is annoyed, because he has not gotten over Bee, his late wife, and he doesn't want to date.  But he goes ahead with it, and meets several women who are not quite right for him, among them a teacher who jilted him years ago; a beautiful older blonde whose extensive plastic surgery repulses him; and a widow whose insistence on showing him photos of her dead husband makes him feel he is at a bereavement brunch.
Edward is a kind, sensible, "nice" character, and this short entertaining novel is very "nicely" written. Occasionally an unpredictable moment redeems this novel as we see Edward change and grab life again.     B+.
3.  Angela Huth's Invitation to the Married Life.  This novel was compared to Margaret Drabble's The Radiant Way, and though it was nothing like it, I very much enjoyed Huth's shrewd observations of her characters' rocky marriages and realignments of love.  My favorite character is Rachel, a charming woman who spends her days sleeping on 300+ count sheets in a beautifully redecorated bedroom, because there are certainly days when I, too, would like to dream all day.  Her husband, Thomas, who is quite nasty to her, has affairs with younger women and falls in love with an artist's work and schemes to seduce her. Rachel embarrasses herself at a party making a pass at a man, but that is not the end of the world.
We meet other characters, among them unhappy Frances Farthingoe, who gives a lot of parties and decides she needs a custom-made gray awning at her ball, while her quiet husband takes refuge in studying badgers at night.
Marriage is not the end-all when you're ill-suited, and that is what Huth shows us so charmingly.  Grade:  A-
4.  Sherry Jones's Four Sisters, All Queens.  Sherry, a Friend of Our Blog , was kind enough to send me a copy of her historical novel, Four Sisters, All Queens.  As a  fan of Jean Plaidy, Anya Seton, and  Philippa Gregory, I knew  I'd enjoy this novel set in the 13th century about four queens.
I enjoy historical novels about queens to the point that I once considered spending a year reading only historical novels…but I did something else!
And I ended up racing through Sherry's well-researched, deftly-written novel.  She spins the story of  the four daughters of savvy Beatrice of Savoy, the countess of Provence, who raised and educated her daughters as sons, ensuring that they would learn Latin, French,  history, and other subjects that would help them participate in the political process..  She was the "queen maker" though she would have preferred to make kings, and her four daughters were expected to make political marriages.  Indeed, Beatrice married them so well that it should have strengthened Provence.
The four sisters grew up to be Queen Marguerite of France, Queen Elenore of England, Queen Sanchia of Germany, and Queen Beatrice of Sicily.  Marguerite's husband, Louis IX of France, is impotent.  His mother has a way of showing up in the garden as they are kissing.  Marguerite also has to contend with this evil queen politically, as she tries to edge Marguerite out of  meetings and sends Marguerite's uncles home.
My favorite character, Eleanore, has to walk a treacherous path:  her coronation is crashed by a madman who claims the coronation is illegal because Henry is betrothed to his daughter. Henry was engaged to her, and broke it off, saying she was too closely related:  The Pope is  reviewing the document.   Marguerite tries to stay cool, and is astonishingly smart, managing to attract all the attention back to herself.
The other two queens, too, have problems, and as they grow older, the politics are even more complicated.
This novel is fascinating, great vacation reading, take it to the Caribbean (in my case the couch).  Sherry, a former journalist,  is an excellent writer.
Grade:  B+
5.  Jo-Ann Mapson was kind enough to send me a copy ofFinding Casey, the well-written sequel to her  award-winning novel, Solomon's Oak. In Solomon's Oak,  Mapson tells the story of Glory, a grieving widow who bakes pirate cakes and plans weddings to support her farm; Joseph, a retired wounded cop with pain management problems; and Juniper, a rebellious adolescent whose sister disappeared some years ago.  In Finding Casey, Glory and Joseph have married and adopted Juniper and moved to Santa Fe, and there isn't at first much tension in their happy family life.  Glory is pregnant, Joseph volunteers on the board of a women's shelter, and Juniper is in college.
But a new character is introduced, Laurel, a brainwashed young woman who has been horribly abused by a cult leader at "the Farm,"  and  when she secretly brings her daughter to a hospital against the wishes of the sadistic Seth, she finds help from a social worker.
Mapson has a calm voice and a simple, poetic style.  She understands suffering and describes it quietly.  I did figure out the plot almost immediately, but that isn't a bad thing.  Though there is suspense, you know she will help her characters.
Finding Casey continues the story without much ado, and perhaps doesn't quite stand alone.  Is is more loosely plotted, because we already know the characters.
So read Solomon's Oak first. It's just better to read them in a row.
Grade:  B+
Posted in
Uncategorized
| Tagged
"Four Sisters
,
"The Sword of Medina"
,
All Queens
,
Angela Huth
,
book reviews
,
Emma Tennant
,
Hilma Wolitzer
,
Jo-Ann Mapson
,
Kat Curtain
,
Matt Pavelich
,
middlebrow
,
Mirabile Dictu
,
Pamela Hansford Johnson
,
Sherry Jones
|
Leave a comment
January 4, 2013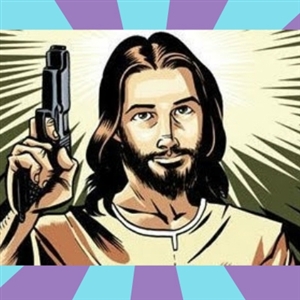 Maybe it was my New Year's Resolution to exercise more compassion, to get my ego, as the priestess at Burning Man 2010 put it, out of my love flow. I've long thought that I lacked a facility for true empathy — due, perhaps, to my years on the police beat in suburban Philadelphia. After two years of stoically interviewing victims and their families and writing about gruesome crimes, I switched to writing features, then cried cathartic tears for weeks afterward whenever the TV news came on.
Now, events in my personal life have made me resolve to reach more deeply into my own heart this year, dredge up all the empathy and compassion I can find, and increase my love for others if I can. Perhaps that's why I dreamt last night of a mass killing in Spokane Wash., where I live.
First I came across the dogs, then their police officers, and then the bodies sprawled on the sidewalk along 2nd Ave., shot to death and still bleeding.  I averted my eyes and crossed the street, but found only more carnage on the opposite side. The little girl with the blond hair in the pretty orange coat, face-down in a pool of blood, will haunt me forever.
I went into a shopping center, still trying to get away, and found an even more horrific scene. Bodies covered the floor, hundreds and hundreds of them. Beside them, survivors knelt and wept in utter silence. I began to cry out, and others joined me, filling the rooms with our mournful wails. With shaking hands I pulled my cell phone from my pocket and called my daughter to make sure she was safe. Her phone rang and rang and rang before I awoke, shuddering and feeling utterly alone.
The pre-Christmas killings at Sandy Hook Elementary School wounded me, too, far more deeply and traumatically than I had realized.
Of course I was upset when I heard about those 26 adults and children killed in Newtown, Connecticut last December. I cried, yes. I went to Facebook and asked how many more children we would sacrifice on the altar of the almighty gun. I got about 100 comments, many from Christians claiming they need their guns to defend themselves against burglers, anarchists, and the federal government. Is this "turning the other cheek"?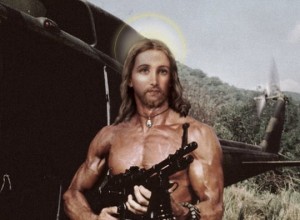 Other Christians, either forgetting or ignoring Christ's admonition to "judge not, lest you be judged," tried to blame the lack of prayer in schools for the killings of those innocents, as if God were not love, after all. As if God might have stopped Adam Lanza from shooting those children, but decided not to.
Today I wrote on Facebook about my terrible dream, and about the profound effects of this tragedy, so far from my own home and experience, on my psyche. Surely countless others share this sense of loss, the disorientation and terror that I felt in my dream, and feel now. Or perhaps we are growing numb to it all. Perhaps our capacity for empathy and compassion — for love — diminishes with each new round of carnage. After all, the United States has been steeped in violence,  killing, and hatred — in blood — since Sept. 11, 2001.
A lot of so-called Christians are quick to leap to the defense of guns, which have killed 18 people in the U.S. every day since the shootings at Sandy Hook, and of religion, as if the two belonged together. Godlessness is to blame, these folks say, then describe how they would use their own gun(s) to kill anyone who broke into their home. Really? Is this what Jesus would do?
Whom would Jesus kill? A burglar or armed robber, after telling us to give not only our coat to the man who would take it from us, but our shirt, as well? A police officer, after healing the ear of the Roman soldier his disciple cut trying to defend him? The President of the United States, after advising us to "render unto Caesar that which is Caesar's"?
We don't have to ask what kind of gun Jesus would carry, because he wouldn't have used a gun. Anyone who believes he was the son of God knows that he had the power to call in armies of angels to defend him against the Romans, and to prevent his crucifixion. Instead, he turned the other cheek.
Why didn't Christ fight back? Because he came to show humanity that God is love. Understanding this is what it means to be "saved." Loving others — feeding the poor, healing the sick, helping those who can't help themselves, treating others the way we would want to be treated — is the only path to heaven. This is what he meant when he said, "I am the way, the truth, and the life."
Clearly, guns and God don't go together — not for a Christian, at least.
Jesus went to his death in an act of passive resistance after a lifetime of it, demonstrating how God wants us all to live. He was one person who didn't let his ego get in the way of his love flow. As for me, I'm still working on it. Every day, in 2013.
Sherry Jones is the internationally best-selling author of "Four Sisters, All Queens", "The Jewel of Medina," and other historical fiction books. Visit her website here.
Posted in
Uncategorized
| Tagged
Christianity
,
God
,
gun control
,
New Year's
,
Sandy Hook
|
7 Comments
December 7, 2012
Dear Reader,
I'm probably the worst book group member of all time. I'm so busy reading, writing, and researching for my next historical fiction project that I have little time to read for pleasure — and when I do, it's a novel I want, and not just any novel but a damned good one because my time, did I say? My time for reading is very limited.
It's the writer's dirty little secret: The reason we started writing in the first place was because we love to read, but now we have much less time to read than before we became writers. The good thing is, writing a novel is even more enjoyable than reading one.

When I found that my book group, The Drinking Club for Literary Women, would discuss Ann Patchett's "State of Wonder," however, I downloaded it instantly onto my iPad and began to read. Having loved, loved, loved her "Bel Canto" and having devoured "The Magician's Assistant" and "The Patron Saint of Liars," I knew this book would be good.
I didn't, however, expect it to be THIS good, or our discussion last night — after several glasses of egg nog and a terrific Pendulum 2010 red wine, also surprisingly delicious — to be so stimulating.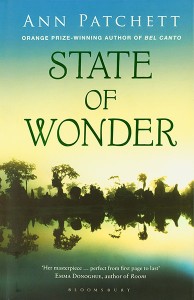 "State of Wonder" is an amazing and powerful book, Ann Patchett's best yet, which takes the reader deep into the heart of the Amazon jungle where Dr. Marina Singh goes looking for a colleague who has died there while on a mission to check into the research progress of the formidable Dr. Annick Swenson, her own former medical school professor. Resonating with images, themes, and even characters evoking Joseph Conrad's "Heart of Darkness," "State of Wonder" gives us the dense, dark, deadly jungle as metaphor for the self, for our own dark secrets and dark longings, and the letting go that we must do — of the past, of self-doubt and guilt, of who we think we are — to live authentically. This beautifully written book will haunt my thoughts and dreams for a long time.
ON another note, I do apologize for taking so long to announce winners of my "Jewel of Medina" 4th anniversary giveaway. I began renting my a writer's studio away from my home without internet, which has been great for my work-in-progress but bad for everything else.
Those of you who signed up for this book, please send your mailing address to me at sherry@authorsherryjones.com, and I will mail your signed copies to you very soon. I promise.

Keep reading!
Sherry
Posted in
Uncategorized
|
Leave a comment
November 25, 2012
I've been tagged in The Next Big Thing by fellow writer David Ebsworth (website: www.davidebsworth.com and main blog on Goodreads: http://www.goodreads.com/author/show/5780879.David_Ebsworth/blog) whose first novel, The Jacobites' Apprentice, was nominated UK Indie Editor's Choice for the Historical Novel Society Indie Review.
Thanks to David for including me in this series of blog posts by authors answering the question we all love to hear: What are you working on now?
What is the working title of your next book?
"The Song of Heloise." That's the title today. I've also titled it "The Seduction of Heloise," "The Song of Abelard," "Banish the Night," "The Power of Destiny," and "Heloise and Abelard."
Where did the idea come from for the book?
I first learned of the tragic love affair between Abelard, the controversial and charismatic 12th century Parisian philosopher and Heloise, his brilliant young student in a Teaching Company lecture. What drew me in, besides the considerable drama, was Heloise's spirit. She dared to live – and love — on her own terms in a time when doing so could be dangerous, especially for women.
What genre does your book fall under?
This is a an erotic biographical historical novel. Heloise and Abelard had a very passionate love affair.
Which actors would you choose to play your characters in a movie rendition?
I imagine a French film, with French actors. Because this tale is very, very French.
What is the one-sentence synopsis of your book?
Before Romeo and Juliet; before Tristan and Isolde, Heloise and Abelard shocked the world with a passion so consuming, it threatened to destroy them both.
Will your book be self-published or represented by an agency?
I am under contract with Simon & Schuster's Gallery Books.
How long did it take you to write the first draft of your manuscript?
I am still working on it.
What other books would you compare this story to within your genre?
Not a book, but a play: "Romeo and Juliet." Or an opera: "Tristan and Isolde."
Who or What inspired you to write this book?
None other than Heloise herself. A 12th century intellectual who turns down her lover's marriage proposal because she prefers "freedom to chains"? That's kick-ass!
What else about your book might pique the reader's interest?
These famous lovers have been written about many times, but mine will be the first novel telling their story since the scholar Constant J. Mews revealed more than 100 letters and fragments of letters written between the couple while their love affair was in full bloom. These letters are full of beauty, romance, and passion, and have deeply affected my writing.
Now I'm off to tag five more authors to write posts of their own about their Next Big Thing. Stay tuned for details once they've all agreed…
Posted in
Uncategorized
| Tagged
"The Next Big Thing"
,
12th century
,
Abelard
,
Heloise
,
historical fiction
,
Romeo and Juliet
,
Tristan and Isolde
|
4 Comments
November 4, 2012
It's National Novel Writing Month — NaNoWriMo — and I'm supposed to be writing my novel right now, even as falling leaves continue to blanket my front yard and sidewalk and my garden waits for me to mix compost into the beds and cover them with the aforementioned leaves.
I've got 2,000 words to write and I want to, I really do, more than I want to deal with the four plastic grocery bags full of pears that have been ripening in my refrigerator for weeks and that are now, you guessed it, ripe. Someone has to peel them and can or freeze them or make chutneys or dehydrate them before they turn to mush. That someone is, you guessed it, me.
It's NaNoWriMo and yet the IRS has requested documentation of the deductions I claimed on my 2010 tax form. As disorganized as anyone you know, I have already spent hours and hours stapling receipts to sheets of paper and printing credit card statements and getting bank statements sent to me and entering data into a spreadsheet. I have maybe two hours of work left before I can send it all to the tax examiner. Did I mention that it's NaNoWriMo, and I've got a personal goal of 2,000 words a day?
The cupboards are getting bare as I delay grocery shopping in favor of writing; I have a contest to enter for FOUR SISTERS, ALL QUEENS, deadline coming right up; and 10 winners of my JEWEL OF MEDINA contest are still waiting to receive their signed copies from me. Heck, I still have to announce the winners. Heck, I still have to choose them. And 2,000 words to write before the end of the day.
Posted in
Uncategorized
| Tagged
deadlines
,
gardening
,
NaNoWriMo
,
pears
,
procrastination
,
writing
|
2 Comments
← Older posts