← Older posts
May 4, 2016
Listen to your intuition! You know, that inner voice telling you when something isn't right–and when it is? It's not easy to do, especially at first. Like a muscle– and like the doll in the girl's pocket in the "Women Who Run With the Wolves" story–intuition gets stronger the more we use it. I learned the hard way how to listen to mine.
Nearly six years ago, I met a man and Pow! Instant attraction. He was into me, too, which made the experience oh, so exciting. We fell in love. But something wasn't right. Sometimes when we got together, he was fully engaged and "into" me. But many other times–at least half the time–he was detached, emotionally and physically (but not intellectually). This confused me, and was hard on my self-esteem. At last, I broke up with him. And cried every day for two months, until I met someone new. When that happened, he wanted me back. And so the ping-ponging began, with me breaking up (because my intuition told me–WARNED me–that he was all wrong for me) and us getting back together (because I didn't like what my intuition was saying, and preferred to believe the man, who insisted that he loved me "unconditionally.")
Now, I'm free at last–but it took a traumatic turn of events for me to finally wake up. At first, I hated him, then myself–how could I have been so blind? Survivor that I am, I soon began to search for the meaning behind the madness. And I understood, and still understand, that my contribution to my misery was failing to honor my inner Wise Woman–my intuition.
It still isn't easy. She is an exacting master. As my heart heals (slowly) and I dip my toe in the dating pool again, I'm calling 'em as She sees 'em, and the result is a lot of "opportunities" tossed aside. The ones who want to get "serious" right away. On the other end, the commitment-phones, and those who talk "relationship" but really just want to get laid. The ones looking for a golfing buddy (but who don't come right out and say so) or a mother for their children. The narcissists who seem charming at first but, in the end, it's all about them. The list goes on.
All these men seem so fantastic, and are good-looking, too. Some are highly educated and successful. All have hearts. In the past, I might have ended up with any of them, seeing only their positive qualities while ignoring the doll bouncing around in my pocket saying "no, no, no."
The same is true of friends. I've let a few go this year, as my intuition says, "She (or he) isn't good for you." The reasons are varied and specific: not trustworthy, takes but never gives, not a true friend but wants only to bask in my (perceived) 'fame,' and, in at least one case, only hopes to have sex with me. I've let these people go, and even though it's hard to lose a friend, I feel anything but alone.
Several years ago I had a dream in which, everywhere I went, people lay dead on the sidewalks, in the parking lots, in the shopping malls. I realized that my fears around autonomy had to do with being alone–I was literally the only one standing. Today, I realize that will never happen. Fewer friends means I can go deeper with the ones I keep. And if by chance I should lose them all, I have my Wise Woman to keep me company. She is the best friend of all.
Are there people or situations in your life that trigger your inner alarms? Listen, and take heed. Don't be afraid of your own wisdom, acquired through all your years, experiences, and lessons learned. This is my advice today. Live fearlessly, honestly, authentically.
One friend whom I shared these lessons with said, "Sometimes I don't know whether it's my intuition I'm hearing or my Id." That can be tricky, I agree. The best I can do is trust myself, my intelligence, and my wisdom. Living authentically, which means being true to myself and listening to my intuition–even if I end up standing alone–beats the hell out of living a lie (that I told myself) for six wasted years.
Posted in
Uncategorized
| Tagged
authenticity
,
inner wisdom
,
intuition
,
relationships
|
Leave a comment
October 21, 2015
It's National Love Your Body Day, the day on which girls and women are invited to reject the media hype about how we are supposed to look — and embrace ourselves with all our lumps, bumps, scars, and flaws.
I love my body, and its every aspect, from head to callused toes.
My feet are gnarly and misshapen, with bunions so pronounced they push my big toes inward and my middle toes toward my big toes. My feet are my legacy from my father, who died at age 50. In spite of their deformity, they take me everywhere, on long walks nearly every day that clear my mind of confusion, bring me inspiration for my work, and keep my body healthy. My feet took me 961 miles, along Montana's Continental Divide Trail in 1989, a painful hike that taught me that I can do anything I set my mind to. Thank you for empowering me, feet!
I love my legs with their knobbly knees; their veins spidering purple beneath pale skin; their birthmark splashed like a pale blot of ink across the back of one thigh; the scar on my shin marking my weird and wonderful week at Burning Man 2010. My legs have danced me around the world, including at a floating disco on the beautiful Danube River in Belgrade, Serbia. When I am old I intend to be one of those eccentrics shaking her tail feather to the music, alone if need be, on my long, strong, scarred and veiny legs.
I love my hips, so wide that my father used to call me "Butt" (his term of endearment, said with a grin, making me blush) and the perfect shape for an easy home-birth of my amazing daughter, Mariah, whose bold voice, courage, compassion, and strength give me admiration and hope for the next generation of women.
I love my breasts, once small and perky but, after giving birth, a bit larger now – and, after years of refusing to wear a bra, much less perky. Exposed to pornography early in life and fed meat from animals injected with hormones, I developed early. I donned my first harness – oops! bra – at age nine, causing the kids in my class to tease me. I envisioned large breasts like those of the women I saw on the screen and on the pages of my father's magazine pages. A religious child, also, I set my sights on one of two careers: Playboy bunny, or nun, "depending on how I turn out."
Despite my self-objectification, my breasts turned out to have an important role in my life and in that of my infant daughter. They nurtured Mariah for years until she weaned herself, endowing us with a bond that we will always cherish. The milk they produced may have contributed to her gourmet tastes, as well – have you ever tried breast milk? It's sweet, like coconut milk. Thank you, breasts, for all the joy and pleasure you have given to me and to others.
I love my hands, which write the words that flow from my imagination into my fingers, producing thousands of newspaper, magazine, and online articles over the years as well as six novels – one of which, the obligatory autobiographical tome, will never see the light of day (thank goodness!). My words have affected lives – most recently, giving women strong, powerful characters from history to love, root for, and emulate. These hands have made delicious meals to bring others together in love and friendship, have served others less fortunate than I, have played beautiful music on my piano (OK, sometimes it's not so beautiful) and have caressed the skin of the men I have loved. I don't paint my fingernails or manicure them because I am too busy using my hands.
I love my face, for, although it falls far short of the media "ideal," its wrinkles are smile lines, its cheeks have rosacea from years in the warm sun, its eyes are my mother's – a compelling gray-blue, a reminder of her whenever I look into the mirror. My teeth, soft and small, have a chip in front, caused when I drank selfishly from a water jug on a hot day, depriving my 7-year-old sister, who angrily hit the jug and broke my tooth. I deserved it. When I smile, and notice that chip, I'm reminded of my selfish impulses and I'm inspired to be more generous with others.
I even love my nose. When I was young, kids teased me about its prominence. I was called "Withchipoo," after the hag in the children's show H. R. Pufnstuf. Because of my nose, I felt ugly for most of my early life. Then, in my 20s, I interviewed a man for the local newspaper. He was, he told me, a connoisseur of noses. "Yours is the most beauitful nose I have ever seen," he said. Years later, someone gave me a copy of Time magazine with a beautiful model on the front whose nose was identical to mine. Because of my nose, I learned that beauty really is in the eye of the beholder, and that whom, and how, we are is more important by far than how we appear to others.
I have never conformed to the media's beauty ideal. And yet my body has enabled me to live a full, vibrant, love-filled life. One day I was telling a lover that both my legs and my breasts had been praised as my best feature.
"They're not your best feature," he said. "Your brain is your best feature."
Today, I think others would say my heart is the best. These are the parts the media forget to honor – but I honor them today, on National Love Your Body Day, both in myself and in you, perfect as you are and getting better every day.
Posted in
Uncategorized
| Tagged
body image
,
feminism
,
love your body day
,
NOW
|
Leave a comment
October 19, 2015
Eleanor Catton's historical fiction book THE LUMINARIES is a rollicking, tongue-in-cheek parody of the overblown, overwritten, melodramatic 19th-century novel and a page-turning murder mystery, to boot. Like the gold it's written about, the book dazzles the reader with a head-spinning array of characters and a running commentary on the darker aspects of humanity—as you'd expect. It is, after all, set during a gold rush.
Winner of the 2013 Man Booker Prize, THE LUMINARIES employs the quainter, more theatrical conventions of the era it portrays. This makes it at once a fascinating read and a difficult one. At the worst, we realize how grateful we ought to be to Hemingway and his ilk for giving us the unembellished sentence. The best contemporary writing focuses our attention on characters and plot rather than on the writing itself; our eye can fly across the page. This book's deliberately ponderous style slows us down, bogging us down in detail, much of it extraneous. At best, however, we can delight in Catton's lush descriptions and exquisite turns of phrase, knowing that her ornamentation is conscious, and sly.
Taking place during 1865-66, THE LUMINARIES begins with a tableau: twelve men meet in the smoking lounge of the Crown Hotel in Hokitika, NZ, to try to unravel the mystery surrounding a digger's death, a prostitute's apparent attempted suicide, a wealthy prospector's disappearance, and the sudden appearance of a large amount of gold that everyone, it seems, lays claim to. The arrival of the thireenth man, attorney Walter Moody, is an accident—a fortuitous one, it turns out—but his objective point of view inspires the men to confide in him, each telling him the story of his own involvement in the narrative, and, in the end, inviting him to judge.
It's not an easy book to get into. I first began reading it a year ago, but abandoned it 100 pages in, lost in the crowd of characters, none of whom I'd come to care about or could even keep track of. When I realized that THE LUMINARIES was intended as a parody, however, I began again eagerly, taking pleasure in the feeling of being "in" on a clever literary joke.
Not everyone feels this way.
"A ship made of matchsticks in a bottle is a feat of construction but not necessarily a great work of art," critic David Sexton writes of the book in the London Evening Standard.
Kristy Gunn, in The Guardian, complains that THE LUMINARIES, for all its 834-page heft, weighs nothing in the end. None of it, she writes—not the characters, not the story, not the astrological charts Catton uses throughout—means anything.
To some extent, I agree. When we've turned the final page, we are left with no bigger questions to ponder and no deep observations to make. That may be the point of the book, if there is one. Near the book's end, when we're enmeshed in certain crises, we suddenly find them resolved summarily and our attention turned to new dramas. None of it, for all our interest, ever mattered much at all. Then again, what does, in this life? The question
seems as provocative a takeaway as any book might offer.
Here lies the secret to enjoying this great, sprawling tome of a book. Like the participants in the séance given by the canny widow Lydia Wells, readers can best approach THE LUMINARIES with a twinkle in the eye and a willingness to sit back and enjoy the show. The book is entertaining, clever, and gorgeously written. It reminds us how far we in the West have come, ethically, and how far we have to go. It offers a thrillingly complex plot, a riveting courtroom drama, and a moving, ultimately satisfying love story.
"The pages fly, the great weight of the book shifting quickly from right hand to left, a world opening and closing in front of us, the human soul revealed in all its conflicted desperation. I mean glory," writes Bill Roorbach in the New York Times. THE LUMINATIES is an exhilarating ride of a tale best enjoyed and savored—but, like life itself, not taken too seriously. We are, in the end, all fools—and you know what that makes our gold.
For posts on historical fiction–both writing it and reading it–subscribe to Author Sherry Jones's blog. And for a chance to win my copy of THE LUMINARIES, comment on this blog! I'll choose a winner on Monday, Oct. 27.
Posted in
Uncategorized
|
6 Comments
September 27, 2015
Two questions on my mind about abortion and Planned Parenthood:
1. Some of the most outspoken opponents of abortion rights today are acting out of guilt and shame. They've impregnated women in the past who have then had an abortion. I know several of these men, all with multiple abortions in their histories. When they needed abortions, these guys were so glad that they were legal and available!
Now, these same men think women should be forced to bear children they don't want. But have they changed their ways? Do they now wear a condom when having sex? Absolutely not. Do they speak out for condom use? No. According to the Guttmacher Institute, half of all pregnancies in the U.S. are unwanted. Condoms are 85 percent effective at preventing pregnancy. The math does itself.
Instead of trying to tell women what to do, these anti-choice hypocrites should work to stop unwanted pregnancies by using condoms, and telling other guys to do the same. If every man did so, abortion would cease to be an issue.
2. What in the world is wrong with using tissue from aborted fetuses for medical research? Isn't it better to use these fetuses to save lives than to discard or burn them? We know now that the videos made to entrap Planned Parenthood were bogus, and that the outrage is manufactured — most Americans support Planned Parenthood AND abortion rights — but what's the big deal?
Very few Planned Parenthood clinics have fetal-tissue programs, and the price they get doesn't even begin to recoup the costs of providing abortion services, but so what? I'd be thrilled if EVERY aborted fetus were re-purposed in this way — with the woman's consent of course — and I'd hope the clinics would get good money from the sales. That way, maybe Planned Parenthood wouldn't have to rely on politicians for funding their health-care services (federal funding for abortion services is against the law).
Then again, maybe the specter of a self-reliant Planned Parenthood is the real reason for the videos, and the hoopla. Judging from the Tea Party's continual assault on the Affordable Care Act, affordable health care for the 99 percent is the last thing the Koch-funded right-wing wants.
Attacks on Planned Parenthood and on reproductive rights don't just hurt women. They hurt all of us. If you're male and against abortion, use a condom. Tell other guys to do so, too. Focus on something you can control, and leave us women alone.
Posted in
Me and my big mouth!
| Tagged
abortion
,
abortion rights
,
feminism
,
Planned Parenthood
,
pro-choice
,
reproductive rights
,
Tea Party
,
women's rights
|
Leave a comment
July 16, 2015
One thing about the French: they know how to eat. Not only do they take their time at meals, lingering over each course, drinking water, sipping wine, and finishing with espresso, but the ingredients are fresh and local and the preparation superb. Even the most mundane dish–French fries, or "frites," as they're called in France–taste better. I don't know if France has the equivalent of Sysco or Food Services of America providing processed foods to restaurants, but I'd be willing to bet against it. French food is fresh food!
In my first week in Paris and my first days in Creuse, a region in the countryside, I've had some fabulous meals. Actually, everything I've eaten has been fantastic. Here's a sampler:
Posted in
Uncategorized
| Tagged
beef tartare
,
dining in Paris
,
French cuisine
,
French food
,
Montmartre
,
Montmartre cafes
,
Paris cafes
,
Paris dining
|
Leave a comment
July 11, 2015
For an American writer, it's a dream come true: being invited to speak and read in Paris.
On Friday, July 10, 2015, I was honored to join the very talentedauthors Reine Arcache Melvin and Heather Stimmler-Hall in a lively Q&A discussion with 40 Parisians about the writer's life, followed by readings from our works, in the light-filled Montmartre gallery-apartment of my Airbnb hostess, Grace Teshima.
As moderator as well as hostess of the event, Grace asked the three of us about our writing process: Do we write every day? Do we listen to music while we write? Do we need silence? Do we use anything — such a alcohol — to help stimulate our creativity? When did we first know we wanted to be writers?
These questions provoked insightful responses, and a surprise, as well: all three of us decided at age 7 that we would someday write for a living!
The audience, seated on Grace's three sofas, windowsills, and floors, and many also standing, asked intelligent, provocative questions, as well. But for me, my fellow authors' readings were the highlight of the long, rich evening.
Fiction author Reine Arcache Melvin, or "Bonnie," as she's known to her friends, read an excerpt from her novel-in-progress in which a Philipino man responds to a former lover's asking what he would do if she became pregnant with his child, while refusing to say whether she really is pregnant. The lyrical, provocative writing, haunting symbolism, and spot-on dialogue–words contrasting so perfectly and realistically with the character Arturo's thoughts–made me squirm in my seat, so great was my discomfort at the glimpses the tale offered into the mind of a man on the hot seat: alternately impatient, self-centered, compassionate, fearful, confident, detached, and protective. I cannot wait to read Reine's novel and also her book of short stories, A Normal Life and Other Stories, which won the Philippines National Book Award for fiction. All her writing, she says, is about desire.
Travel journalist Heather Stimmer-Hall read a lively passage from her book, Naughty Paris, which she calls a "lady's guide" to the sexiest places in the city. Her passage offers insights on French men: great lovers, very romantic, and also often impatient with women once they bring up the topics of love and relationship. They're sexually free, as well, but don't mind if you are, too. Her book also assures us that when a Frenchman makes meaningful eye contact, smiles, compliments us, and flirts in other ways, it's OK to respond in like–flirting is the French way of life, and isn't expected to lead to more. She also offers advice on where American women can meet French men. Of course I immediately asked to buy a copy–mais oui!
Much thanks to David Goldfarb of San Francisco for the excellent photos. 🙂
If you've enjoyed this post, why not subscribe? Go to my website's home page, http://authorsherryjones.com/, and enter your email address to receive updates on my books, events, tours, travels, random thoughts, and more.
Posted in
Uncategorized
| Tagged
"Jewel of Medina
,
A Normal Life and Other Stories
,
authors
,
books
,
Heather Stimmler-Hall
,
Naughty Paris
,
Paris
,
Philippines
,
Reine Arcache Melvin
,
Sherry Jones
,
women writers
,
writers
,
writing
|
Leave a comment
July 7, 2015
Josephine Baker adored Paris. "J'ai Deux Amours," her signature song, said it all: "Two loves have I: My country and Paris." Unlike with her many other loves, however, her feelings for the City of Lights were requited in full measure. The people of Paris loved Josephine Baker, too, passionately, exuberantly, and faithfully, even after her death.
Arguably the most famous woman in the world and certainly the highest-paid performer, Josephine debuted in Paris at age 19 in "Le Revue Negre" in the Theatre Champs-Elysees. From then until she died, in 1975, La Josephine lived throughout the city in luxury and splendor: in an apartment of marble and gold on the Champs-Elysees, in fancy hotels, in a mansion in the wealthy suburb of Le Vesinet, and more.  Closest to her heart, perhaps, was in the eclectic artists' and musicians' enclave of Montmartre, home to Pablo Picasso, Pierre-August Renoir, La Folies Bergere, Bricktop's jazz club, and — yes — Josephine Baker.
My trip to France in search of Josephine begins in Montmartre, where tourists and locals rub elbows at the boulangerie, musicians play accordions and guitars on the streets, accompanied by the clink of espresso cups on saucers and forks and knives on plats de jour, and revelry continues even on the hottest nights until the wee, witching hours; where the city's highest hill poses a challenge that even, thanks to the Funiculaire, the faintest of heart can meet, and where the cathedrals have bouncers, asking, "Can you read?" of the tourists discussing their day's itinerary before turning around the sign admonishing SILENCE.
I fell in love almost at first sight with Montmartre. I imagine that Josephine did, as well. See these sights, the first of many I'll show you from the magical 18th arrondissement, and you're bound to understand the infatuation:
Posted in
Josephine Baker
| Tagged
1920s Paris
,
African-American performers
,
jazz
,
Josephine Baker
,
Montmartre
,
Paris
,
Paris 1920s
|
Leave a comment
December 11, 2014
Dear Author Sherry Jones subscribers,
Please forgive me for any spam email you have received. My account seems to have been hacked. I have changed my password but you might now go into your own email accounts and do the same. I apologize for any inconvenience.
Sherry
Posted in
Uncategorized
|
Leave a comment
December 8, 2014
I'm delighted with this lovely review of  THE SHARP HOOK OF LOVE. The takeaway: 4.5 stars from Meg, and praise for all aspects of my book.
"This," she writes, "is definitely a book that I am going to be thinking about for a long, long time!"
Thanks, Meg!
A Bookish Affair: Review: The Sharp Hook of Love by Sherry Jones.
Posted in
SHOL Reviews
| Tagged
12th century
,
Abelard
,
book reviews
,
Heloise
,
historical fiction
,
Medieval
,
Middle Ages
,
Paris
,
The Sharp Hook of Love
|
Leave a comment
November 20, 2014
As the author of five published historical fiction books including my latest,  THE SHARP HOOK OF LOVE, I seem to evoke a certain starry-eyed envy among would-be authors who dream of riches and days spent working at home in their smoking jackets.
While I do work at home, often not getting dressed until I must go out — it's 1 p.m. now, and I'm still in my ugly, fluffy pink robe — I am far from wealthy. In fact, last year I wondered if I'd be living in the streets. Why? Because, buoyed by the success of my first novel, I'd quit my freelance journalism gig.
Big mistake.
Quitting made perfect sense at the time. Reporters were contacting me around the clock about THE JEWEL OF MEDINA, my controversial debut novel about the youngest and most beloved wife of the Muslim Prophet Muhammad. My first publisher had backed out of our two-book deal for fear of terrorist attack, and my British publisher reneged after his London home office was set on fire in the middle of the night. Add in six foreign book tours, and I simply didn't have time to be the correspondent my employer needed.
That was my rationale. But the truth is, I didn't want to do that work anymore. Having finally achieved my lifelong dream of being a published novelist, I wanted to write more novels. Period.
A job? I didn't need no stinking job! I was a published author, an internationally best-selling author, at that. I'd made the big time, and things were only going to get better.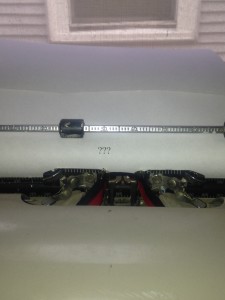 Or, don't quit.
At the time, my reasoning seemed sound — to everyone except my agent. When I announced that I'd resigned from my freelance journalism contract, she paused. "It seems a bit premature," she said.
But not everything went as I had planned. In fact, I quickly discovered that, regarding my career as an author, very little lay within my control. Each book I write is better than the last, but none has sold nearly as many copies as "Jewel."
By 2011, royalties had slowed to a trickle. Slow sales of  THE SWORD OF MEDINA — the sequel to "Jewel" — which had almost no U.S. publicity, meant my advance against royalties for FOUR SISTERS, ALL QUEENS, published May 2012 with Simon and Schuster, was a fraction of the $100,000 Random House had paid for my first two books.
Making things worse, Beaufort Books decided not to bring out paperback editions of "Jewel" or "Sword." No paperback! That "thudding" sound you hear is my books dropping off bookstore shelves. That echo? The last rattling coin in my empty bank account.
My financial goose cooked, I tapped into my retirement fund to survive. I sold a rental house I owned in Missoula, Montana. I called my old freelance journalism client, but they'd replaced me and didn't need my stinking help.
I sank more and more deeply into debt. I worried about losing my house. I asked friends if I could count on crashing with them, should I lose everything.
How I bounced back
But anxiety has always been, for me, a great motivator. As I flailed and floundered, searching for some way to make a living, I discovered that freelance writing had changed. No longer was it limited to magazines and newspapers. More and more people were writing articles for the web, and getting paid for it — in some cases, quite well.
I plunged into work, making contacts on social media, joining online freelance writing communities, enrolling in a course on finding good-paying jobs, and, at first, offering my writing and editing services for $25 an hour. Very soon, assignments, and money, began trickling in.
Today, I have plenty of good-paying freelance jobs, enough to support my fiction writing habit even should I earn no royalties at all. The challenge for me now is allotting time to write and research my next novel while publicizing my new one, THE SHARP HOOK OF LOVE, while also doing the freelance writing and editing work that pays my bills.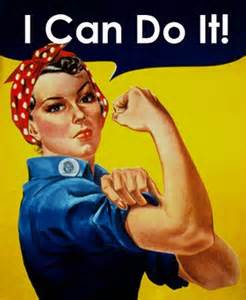 It would be so easy to become greedy, and spend all my time in pursuit of the almighty dollar. When you've been as close to the edge as I have, it's very tempting to do so. I know I'd do very well — I would make six figures again, not just once, but every year.
But I also know from experience that money doesn't buy happiness — it only buys security, which isn't the same thing.
When I worked all day as a newspaper reporter, I liked my work but I felt deeply unhappy. "Snappish," my partner called me. When we broke up, he wrote a bitter letter saying he'd gotten tired of hearing me complain: "It's hell being Sherry Jones," he jeered.
Finding my joy again
I couldn't blame him, but the fact is: It was hell being me, writing full-time for someone else with no time or energy left for the fiction writing that brings me joy.
The great psychologist Carl Jung wrote that we should dwell not in life's extremes, but in the creative tension between them. I like that. Writing all day for money and neglecting my fiction is one extreme; writing all day for the love of the work that doesn't pay is the opposite.
I'll take the middle ground, thank you, spending half-time on my freelance writing and half-time on fiction, and keeping time for my family, my friends, and me, as well.
Because while freelance writing feeds my body and, in some cases, my mind, fiction writing feeds my soul. And, I like to think, my novels feed the souls, and dreams, of others, too. I'm making a difference in the world — reader after reader has written to tell me so.
Isn't that what life is really all about?
(Thank you to Bob Clary at Webucator for asking me to write this post for NaNoWriMo, National Novel Writing Month.)
Posted in
Writing life
| Tagged
jobs
,
NaNoWriMo
,
writing
|
6 Comments
← Older posts